Why a cat in the GIAT's logo?
GIAT is an acronym for Gruppo Interdisciplinare di Analisi Textuale (Interdisciplinary Group for Text Analysis) but the word "giat" means "cat" in Friulan, friulano in Italian, a local Romance language, spoken in the Friuli region of northeastern Italy.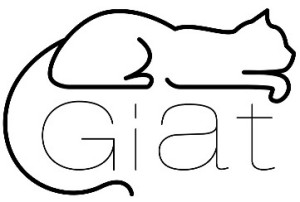 The GIAT's logo was designed by Alberto Marcolongo and Leonardo Agostini worked on the graphic design of the site.